Welcome to Reception!
We are taught by Miss Reid (Class 1)
Mrs Shaw [Mon/Tues] and Miss Adams [Wed/Thur/Fri] (Class 2)
We are helped by Mrs Beecher, Mrs Orledge and Mrs Peacock
Important information
Click here for our EYFS policy.
Click here for Tapestry login information.
Click here for information from our Phonics workshop.
Click here for information from our reading workshop.
Click here for information from our Maths workshop.
Click here for information from our GLD workshop.
What's been happening in Reception?
Summer term 1 2018
The children returned to school after the holidays full of beans and ready for their final term in Reception. This is always a really exciting time for the staff as we see just how far the children's learning has come on over the course of the year.
This half term Reception enjoyed learning all about people who help us, and we were so lucky to have a variety of visitors. Mrs Chamberlain came to visit us with her baby, and we learnt all about how to be a Mummy. Ms Harrman came and talked to us about her job as a police officer, and we even got to see a real police car! Some of the firefighters from Huntingdon fire station also stopped by with their fire engine - this was SO exciting! We also got to talk to our wonderful lollipop lady too. We asked our visitors lots of questions and found out lots of information about their jobs and how they help us.
Spring term 2 2018
What a busy half term Reception have had! We returned to school after the half term holiday to discover a space rocket had landed in our classroom! We really enjoyed finding out about space and planets too. We were inspired by the art work 'Starry Night' by Vincent Van Gough and created our own versions using wax crayons and ink.
Next, we enjoyed learning about dinosaurs, and this inspired us to do write captions about what the dinosaurs were like. Learning about dinosaur fossils bones was very exciting.
Finally, we spent the last few weeks of term working incredibly hard on our Spring production - 'Now Spring is here.' We learnt songs and dances and all of the grown ups were so impressed with how confidently we said our lines on stage.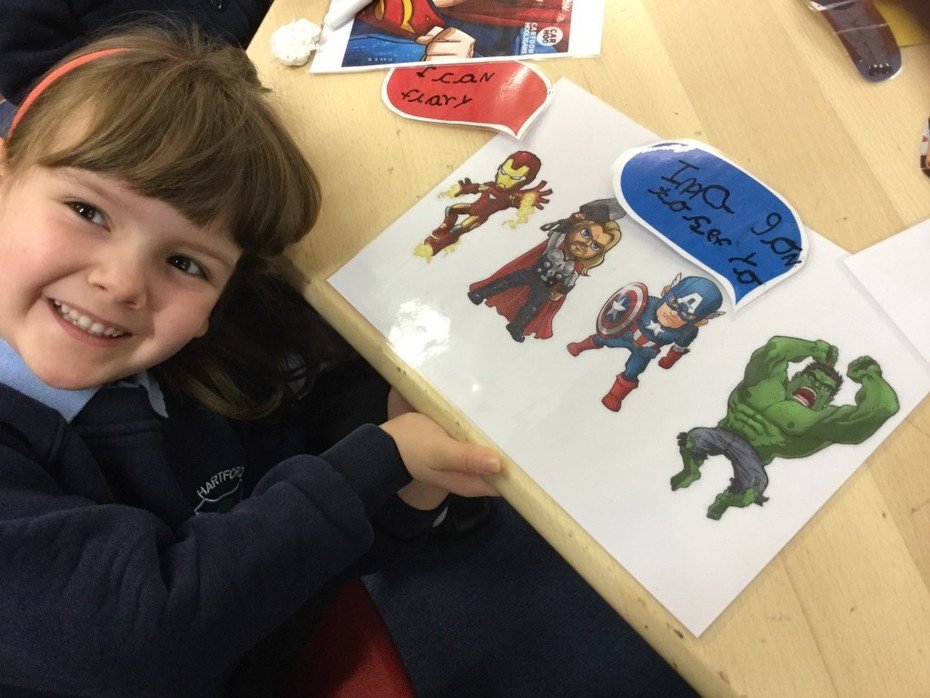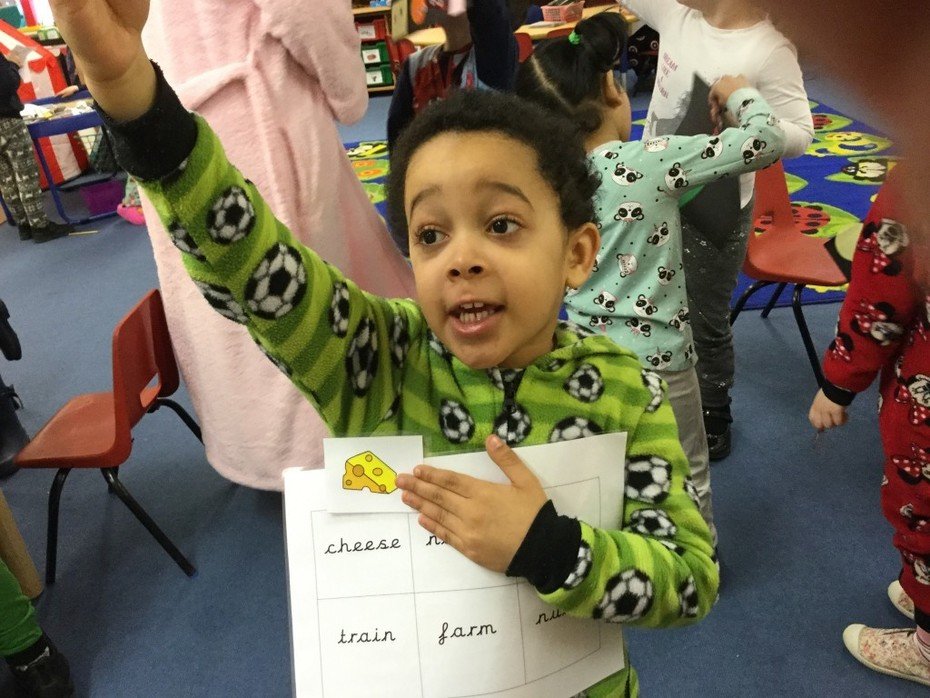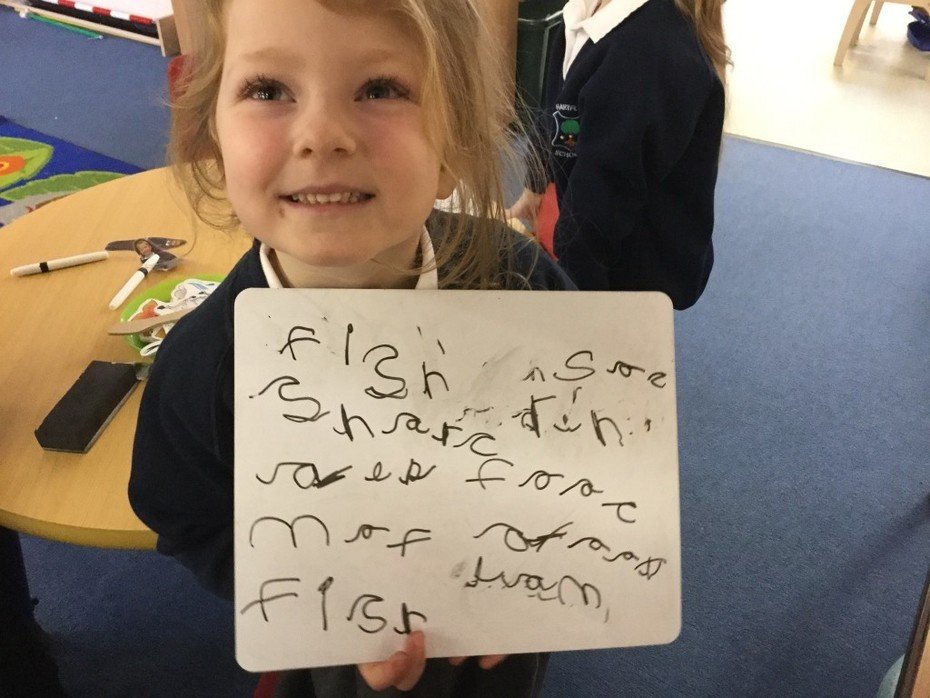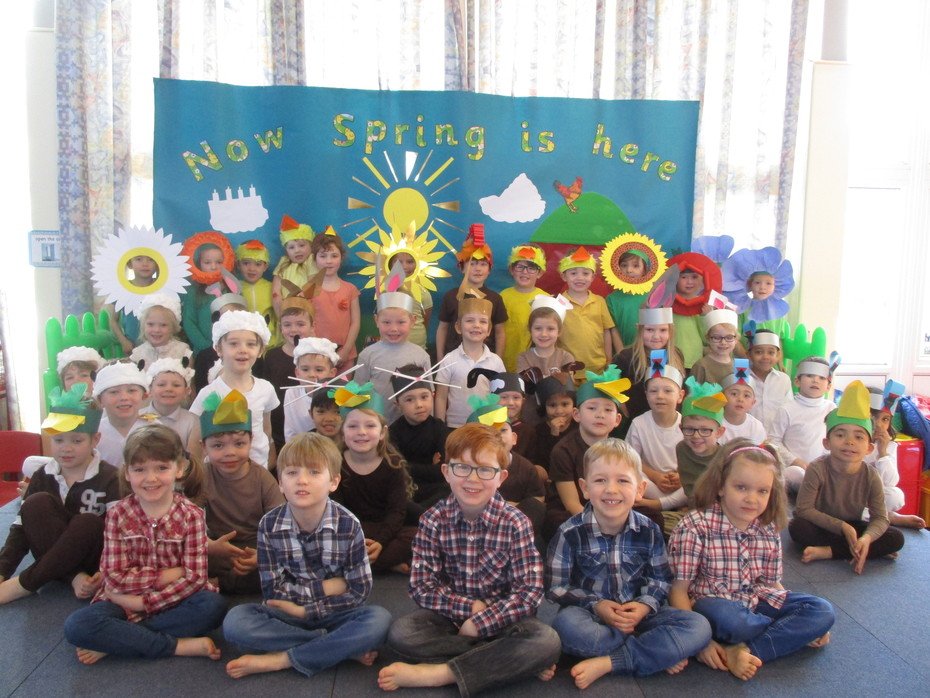 Spring term 1 2018
Reception returned to school after the holidays ready and raring to go (and most definitely a few inches taller!). We started our half term by learning all about the traditional tale 'The Gingerbread Man.' We practised re-telling the story until we knew it off by heart and could say the whole story on our own using actions. We explored what would have happened to the Gingerbread man if he had decided to swim across the river, and were shocked to see just how soggy biscuits get in water! We then got the opportunity to make own own gingerbread men - they were delicious!
Later in the half term we learnt about the story Handa's Surprise. We loved learning the names of all of the animals and fruit featured in the story. We were inspired to make baskets in art, and created some beautiful weaving. We also worked hard to create a still life picture of a fruit basket.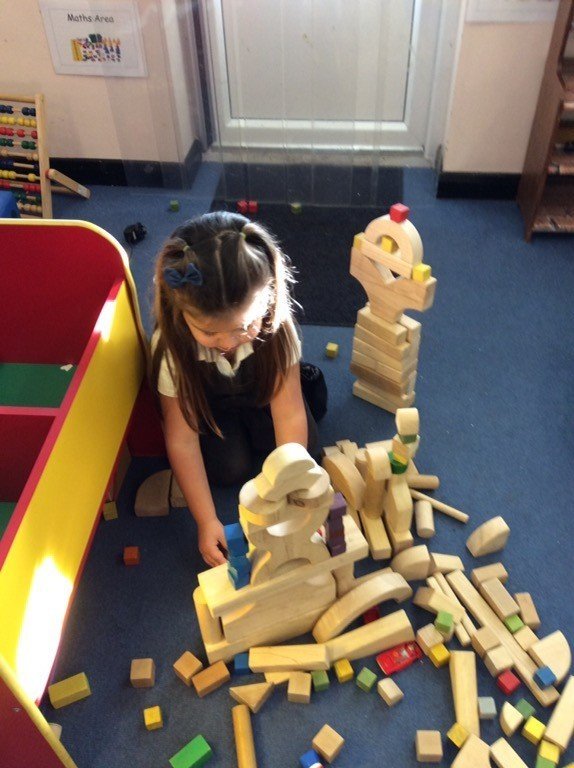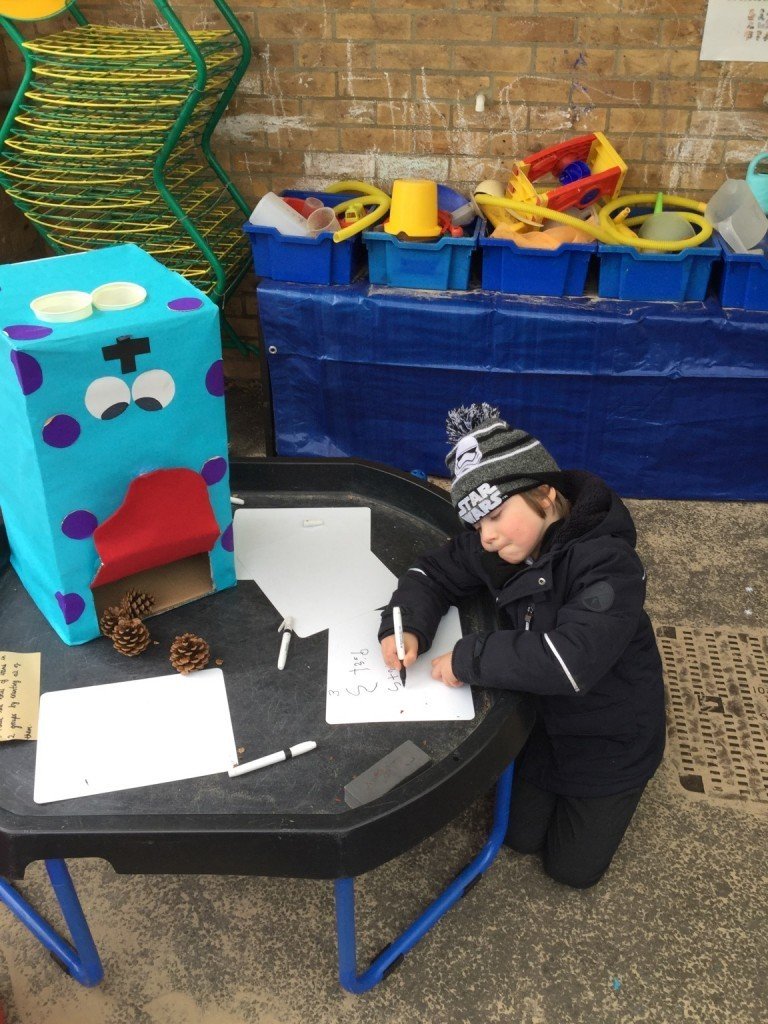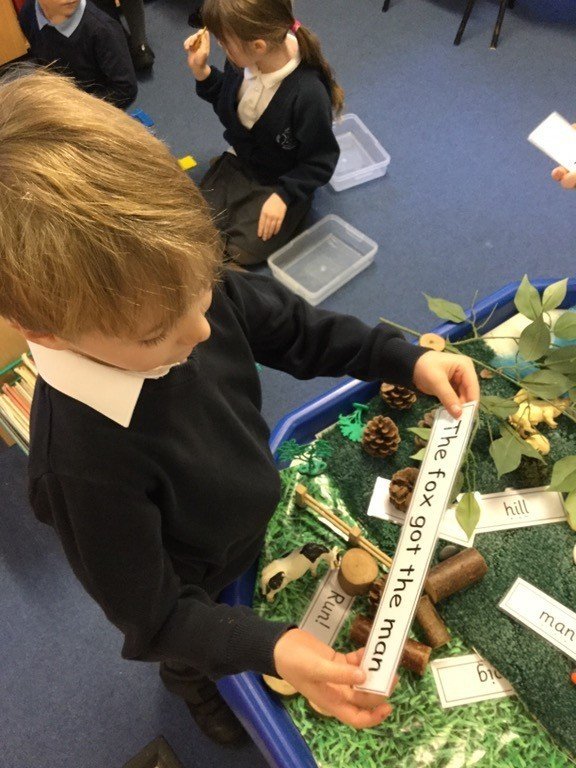 Autumn term 2 2017
Reception had a very busy, fun and exciting run up to Christmas at Hartford Infants. We began the half term learning about the story 'The Little Red Hen.' We found out about how bread is made and even made bread of our own to eat for snack - it was delicious!
Continuing with the theme of traditional tales, we then learnt to retell the story 'The Three Little Pigs.' We worked like Problem Solver Snake to try and find the best material to build our own houses that the big bad wolf would not be able to blow down.
Finally we enjoyed learning about Winter and had lots of fun exploring and investigating ice, and even managed to create some fantastic ice art work using ice cubes and powder paint.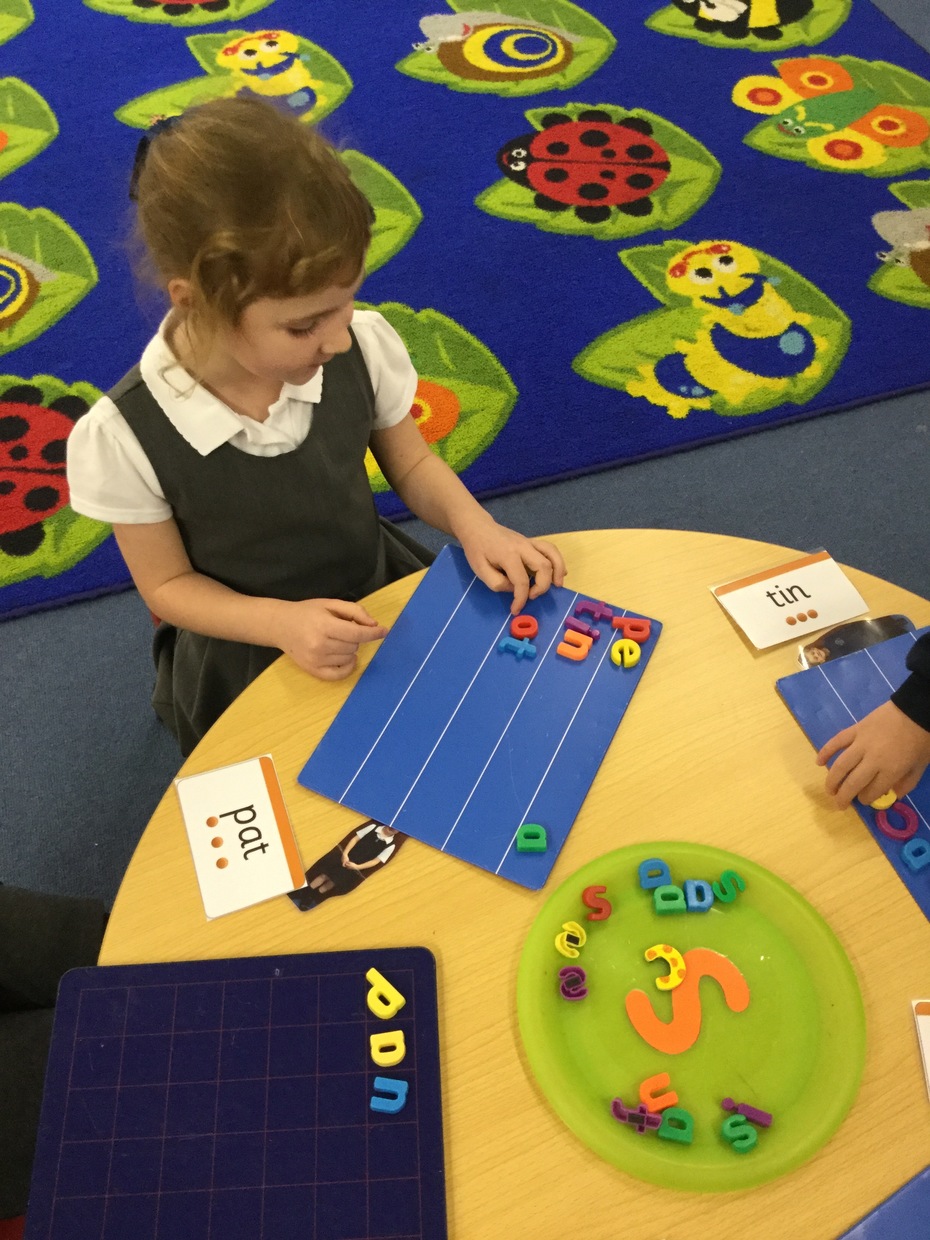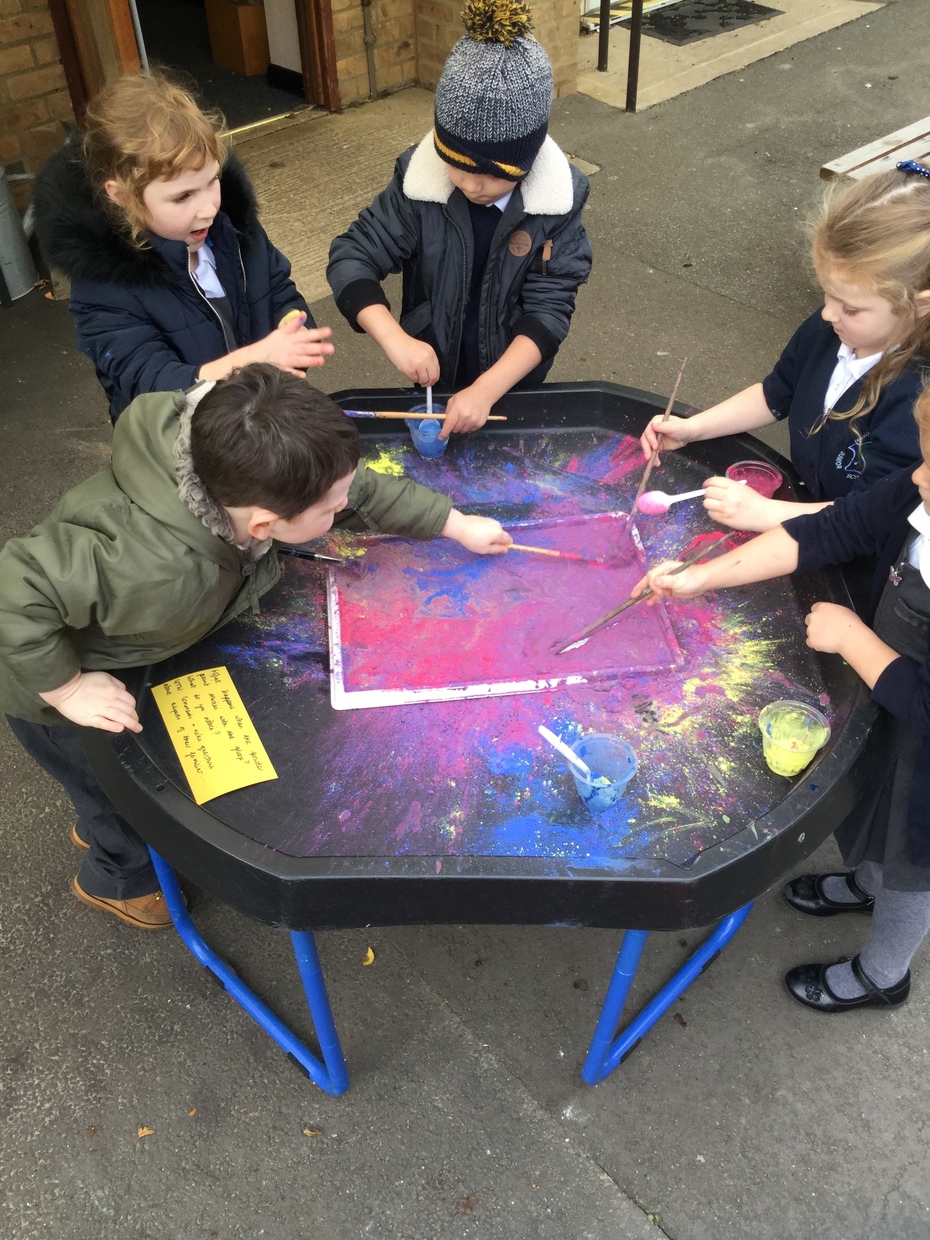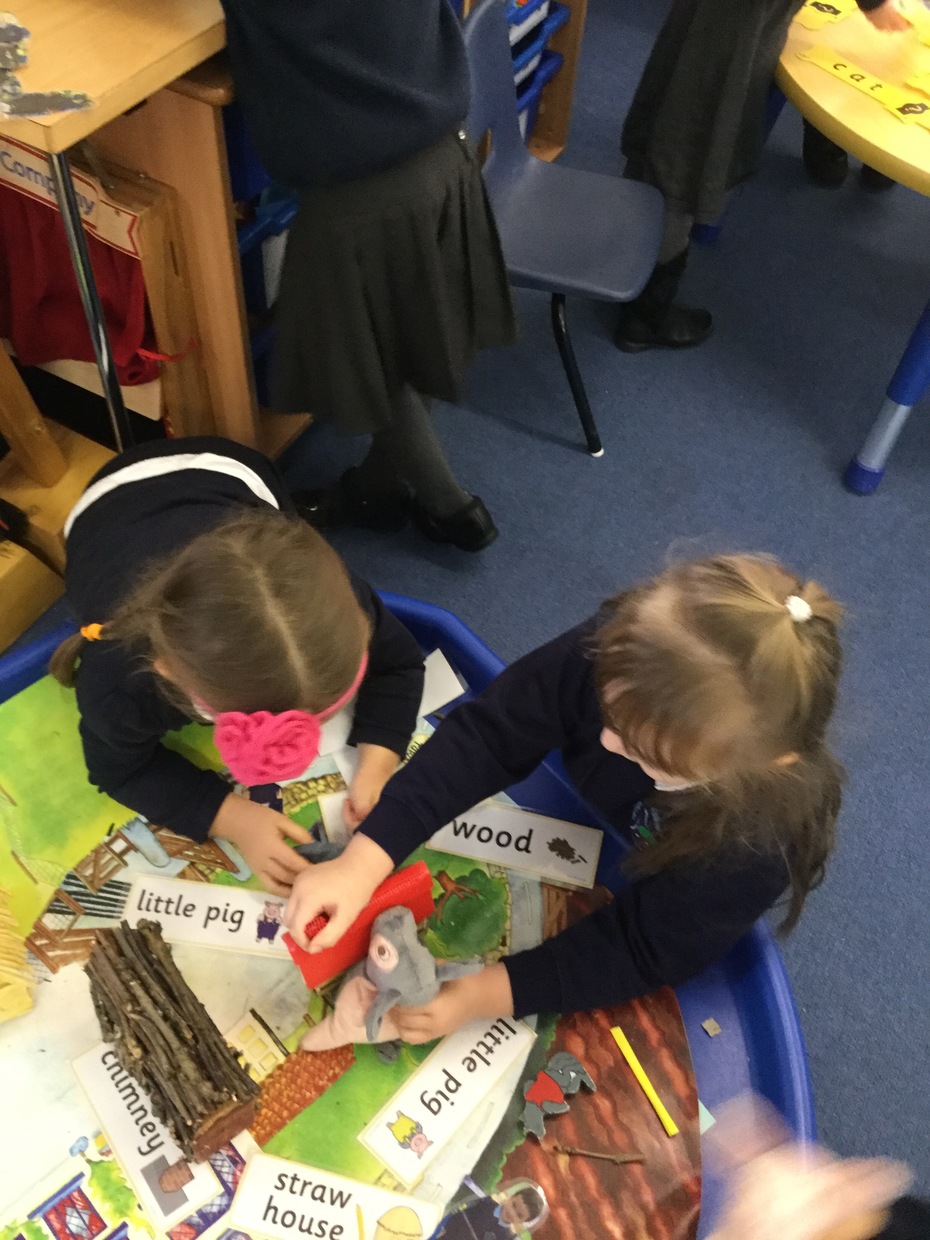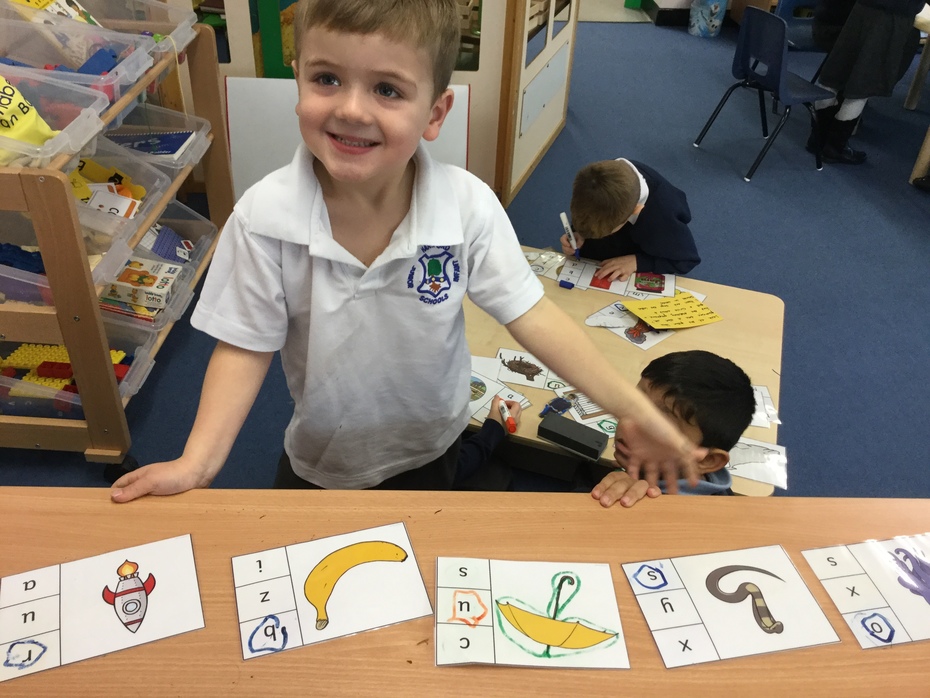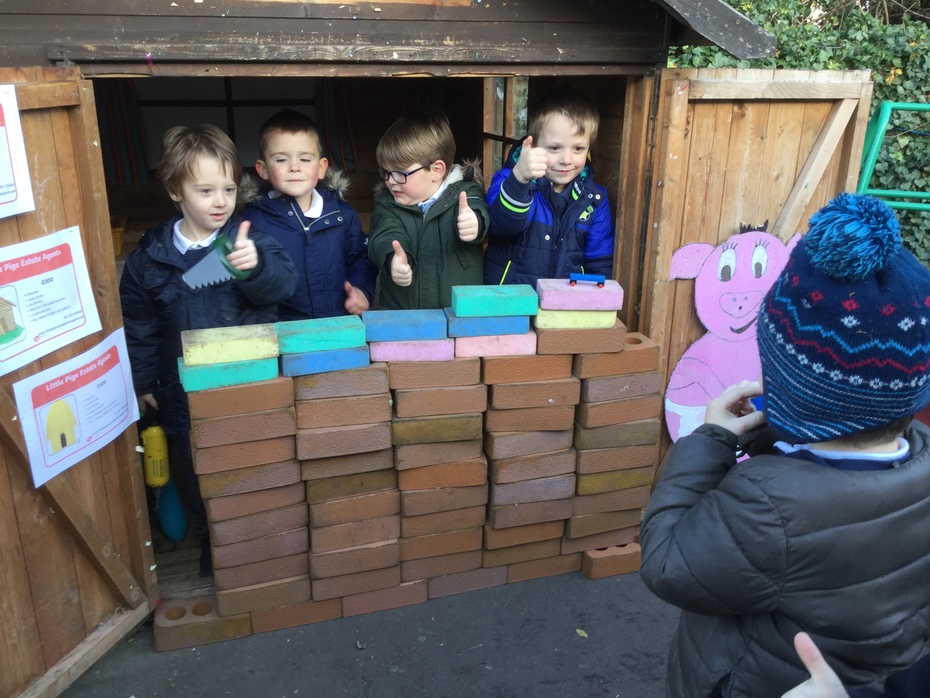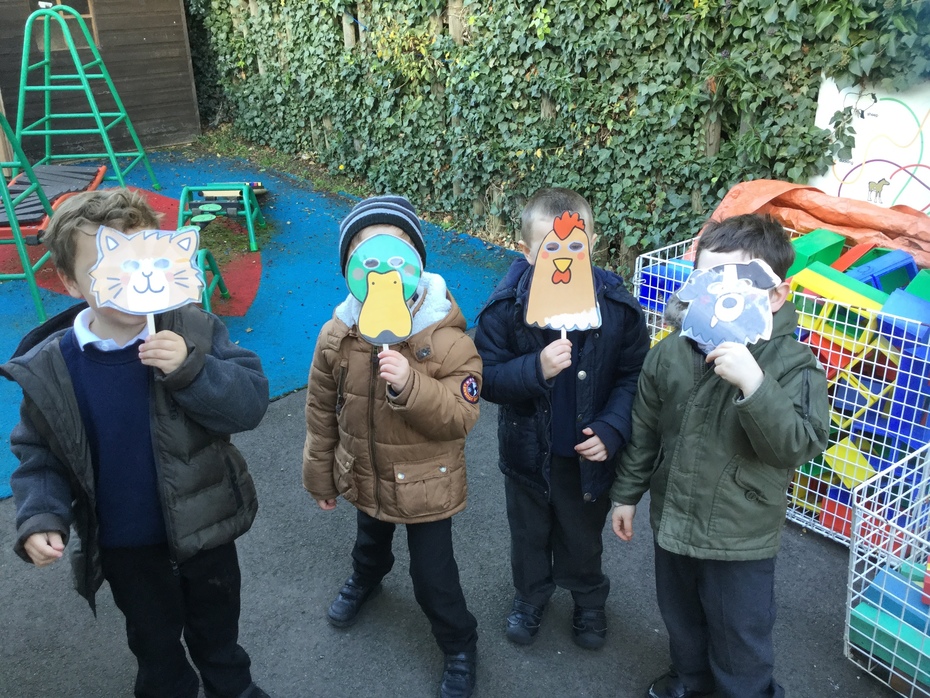 Autumn term 1 2017
Reception have had a wonderful start to their first year at school here at Hartford Infant School. We started the term by learning about nursery rhymes. We learnt to sing lots of them, and our favourite was 'The Wheels on the Bus' - we made a bus in the classroom and enjoyed singing and joining in with all of the actions.
We then learnt lots about the story 'We're Going on a Bear Hunt.' We had so much fun retelling this story using props in our outdoor area and we were brilliant at remembering the repeated refrains.
We have thoroughly enjoyed getting our muscles ready for writing by doing daily 'Dough Disco' and 'Write Dance' sessions.
On our very last day we celebrated a super special occasion - Stripes' 5th birthday. We made cakes, party decorations and party hats to help him to celebrate.