Pupil Voice
During the 1st half of the Autumn Term 2017 children were asked to take part in a pupil voice to understand if they were enjoying school and felt safe whilst here. A series of 7 questions were asked of all 178 children across the 6 classes.
Of the 44 responses; 93% of children said they enjoyed coming to school, 90% said they enjoyed being in school, 84% said they felt safe on the playground and 100% felt safe inside the school building. For a more information on the subjects children enjoyed the most and least and the school responses to some of the wishes please click here. We obviously would like all the percentages to be 100% as this is part of our mission this year. One of the targets in the School Development Plan 2017-18 is to have 100% of children enjoying coming to school.
School Council
Over the past five years the children of Hartford Infant School have successfully elected 2 councillors from each class each year. The children are all allowed to self nominate and are encouraged to write their own manifestos in the weeks leading up to the election. All teachers prepare the children through a series of lessons in our PSHE sessions and in assemblies on what voting means to ensure all children are aware of the connotations. We then hold our elections in class in December.
Our latest election for 2018 - 19 took place the week beginning 12th November 2018 in Parliament Week.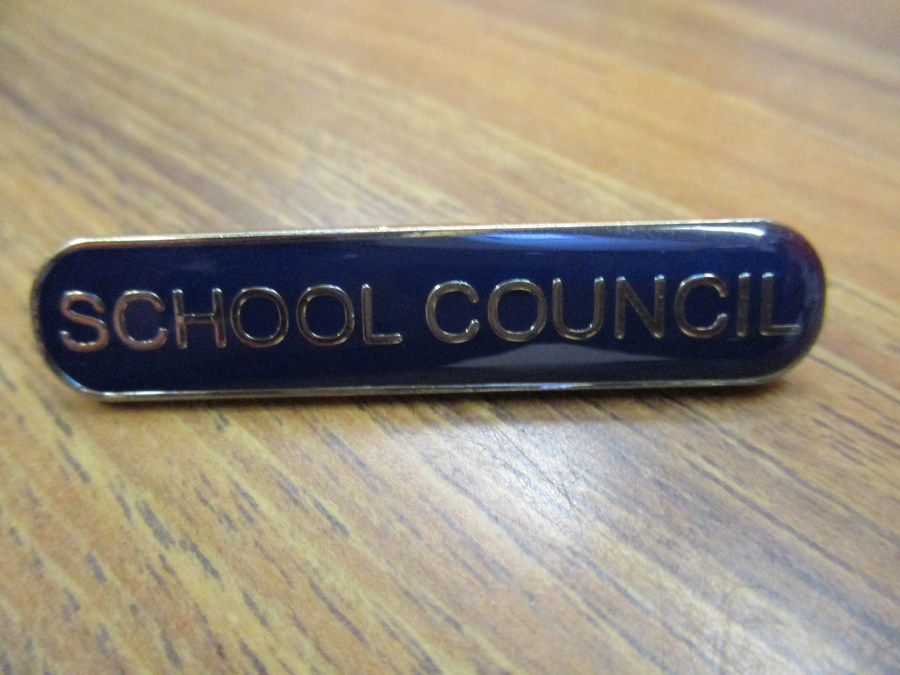 Hartford Infant School Councillors 2018-19
Each councillor has a badge which they wear in school throughout the week.
Each class has 2 councillors, they are called:
Class 1: Alicja and Cara
Class 2: Daisy and Josh
Class 3: Reuben and Lakshmi
Class 4: Ainara and Sammy
Class 5: Harrie and Elsie-Mai
Class 6: Elif and Lucy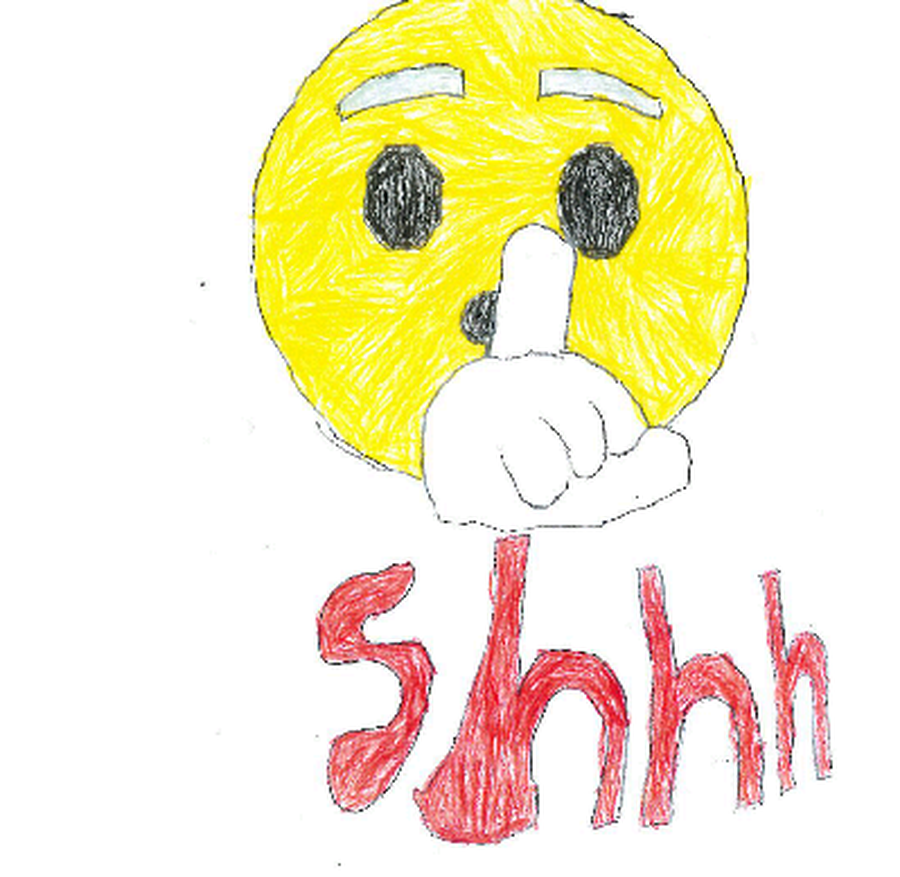 March 2018
The children met today to vote for a school dinner poster. They chose Coby's bright design- see above. The aim of the poster is to help remind the children to use quiet voices in the hall at lunchtimes. Well done Coby! The children also decided that they would like to be the litter pickers as well as give out tokens for good behavior during their breaks! They are busy bees! See below for Ruby's minutes of the meeting.

February 2018
Exciting news! School Councilors have voted for the most popular cover for our meeting minutes book. Oliver and his Dad created a beautiful picture of the school [see below]. Well done for all the children who contributed amazing designs. these can be see in our book located in school.
We also talked about behaviour on the playground. All School Councilors will continue to give out tokens for kind and gentle behaviour- they often run out very quickly which is a good sign but will also remind children who are not following the Golden Rules to do so!
The minutes were written by Danilo [see below].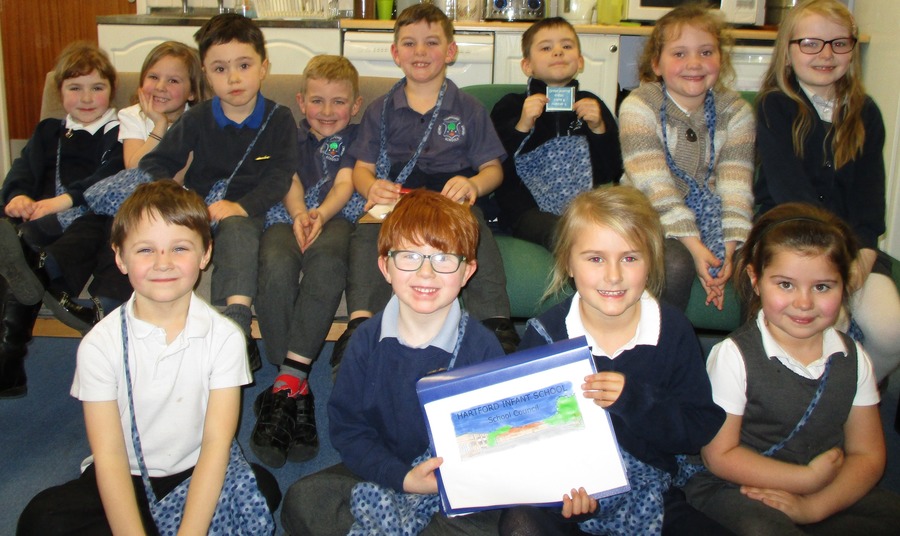 January 2018
In January we began a BIG CONVERSATION with all the children in school about how to make playtimes better. This is supporting one of our School Development Targets [Target 2: Personal development and enjoyment of school is enhanced through an improved school curriculum]. We hope that all children will continue to enjoy being in school throughout the day whatever they are doing. We recognise that playtimes and lunchtimes take up nearly a quarter of the school day and are very important times for children's wellbeing and development. The School Councillors helped to gather all their peers' ideas on how to make these times enjoyable and fun!
The minutes were written by Patrick and Faith [see below].

December 2017
This November we voted for 12 new School Councillors across the school to represent the children in monthly meetings with the Head teacher.
Congratulations to Hallie, Patrick, Ruby, Katie, Nathan, Faith, Coby, Danilo, Sam, Oliver, Genevieve and Georgia on sharing super manifestos and being elected by their class mates this year.
For some children this will be their second or third stint as a School Councillor so I am delighted that our democratic process has enabled them alongside their proven track record to become a school councillor again!
At our first meeting in December the minutes were written by Hallie [see below].
Their first important job has been to become playground ambassadors. Each playtime and lunchtime they have to look out for gentle behaviour amongst the children and can reward up to 5 children a day with a card that allows the child to have a 'Number in a box' – this is part of our reward system in our behaviour policy which is used by all adults in the school.