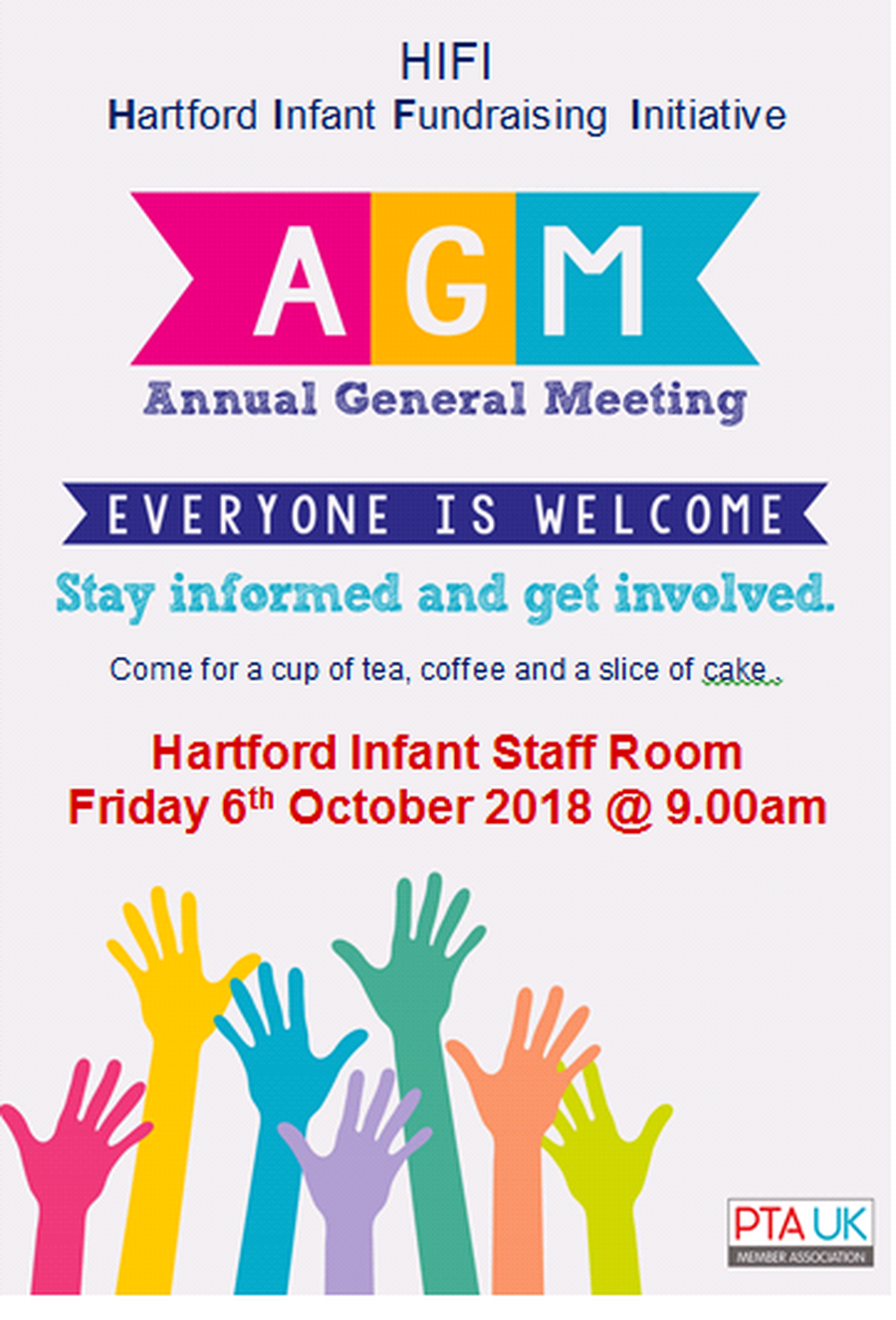 HIFI
(Hartford Infant Fundraising Initiative)
Last academic year we raised over £6,000 for the children.
Let's see if we can beat it this year!
Events Coming:
HIFI AGM on Friday, 6th October 2017- see above
School Disco: Thursday, 19th October between 5.00pm – 6.00pm
Christmas Crunchies [HIFI fete]: on Thursday, 14th December 3.00pm-4.00pm
HIFI are the school's parent-teacher association. They are dedicated to raising funds to advance the education of pupils in the school in particular by:
Developing effective relationships between staff, parents/carers and others associated with the school.
Engaging in activities or providing facilities or equipment that support the school and advance the education of the pupils.
Funds are raised through a variety of student and community led events including termly discos and fetes.
If you need information on an event, want to offer feedback or want to volunteer, you can nab these lovely people at pick up/drop off or get a note popped in their child's book bag.


Class 1 – TBC
Class 2 – TBC
Class 3 – TBC

Class 4 – TBC
Class 5 – TBC
Class 6 – TBC
Alternatively please email us on HartfordInfantFI@gmail.com or leave your details at reception and one of the team will get back to you.


Trustees
Chair - Kim Richardson
Vice Chair - Gemma Hogg
Treasurer - Jo Harvey
Secretary - Abi Ahern


Registered Charity Number – 1106470
Member of PTA UK
[Link to Insurance Document & Membership Document]