Supporting Your Child's Learning
"It goes without saying that high parental aspirations, parental interest in school life and parental support at home are key to ensuring your child goes from strength to strength in their education. In fact one study proved that the impact of parental involvement and support on pupil achievement [that is showing an interest, being positive about school, supporting children with their learning at home,] without doubt, had the most significant impact upon a child's achievement in school beyond all other factors." - Charles Desforges, 2003.
With this in mind, this page offers you advice on how you can best support your child's learning at home. We have divided the guidance into the key curriculum areas, and linked not only key documents and resources used in school but also videos to illustrate each process. We hope you find this area particularly useful.

If we can help you in any other way please do not hesitate to speak to your child's class teacher. And don't forget we run parent workshops each year on reading, phonics and mathematics. Past attendees have said these have improved their confidence and knowledge of how to support their child's learning at home. Keep your eyes out for invitations in bookbags.
PHONICS READING WRITING MATHEMATICS
Parental Involvement in School
We warmly welcome parents and members of the community into school and are fortunate to already have several adults who regularly come into school to hear our children read. If you have some spare time and are interested in hearing children read at our school or have a particular skill you are able to offer us then please submit your interest by contacting the school office on 01480 398046.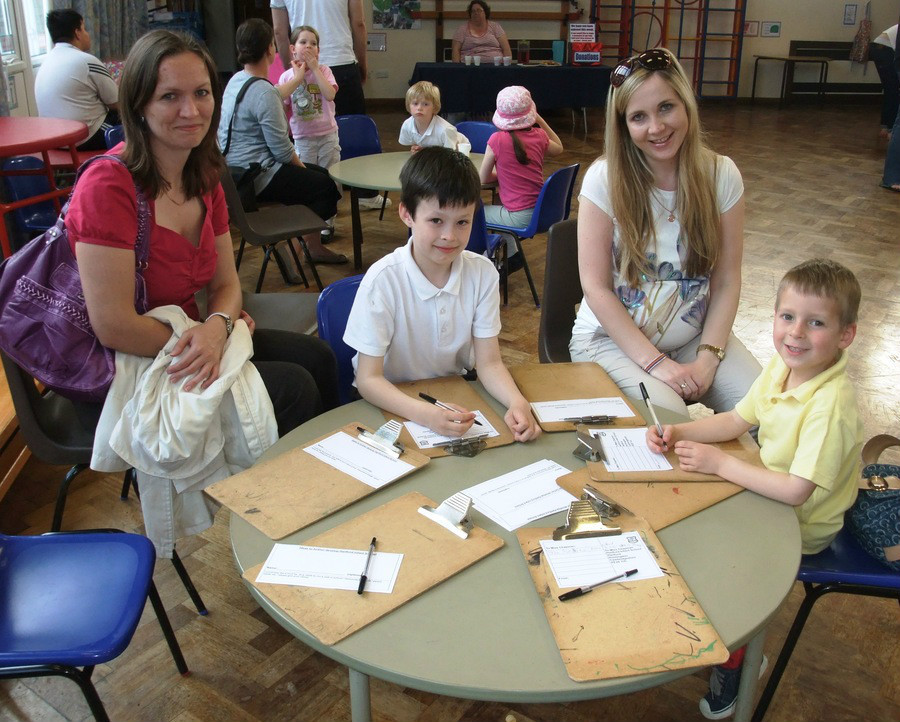 The school is fully committed to safeguarding children and therefore we will: i) ask all volunteers to have a full DBS check, ii) seek two references to gauge their suitability to working with children, and iii) ask them to read and sign to say you will act in accordance with our safeguarding policy and code of conduct. We have a coherent whistle-blowing policy in school so there are clear processes in place to report misconduct. All members of staff are vigilant in this matter.